Quiet, down-to-earth charm.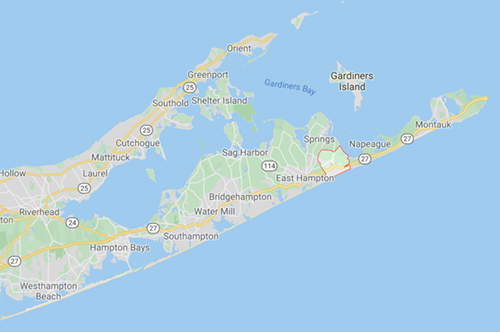 Amagansett derives its name from the Montaukett name for "place of good water" from a water source near what today is Indian Wells beach. Amagansett is comprised 6.6 square miles between East Hampton and Montauk known as Napeague. With the Atlantic Ocean to the south and Gardiner's Bay to the north, Napeague is renowned for its unique landscape including the double dunes and walking dunes. It's location between Napeague State Park and Hither Hills State Park make it an ideal location for hikers and beach lovers alike.
The village has attracted a discerning and wealthy summer clientele for generations, thanks to an abundance of natural beauty and a quiet down-to-earth charm. It features relaxed yet upscale restaurants, gourmet shops, boutique storefronts and many historic houses and buildings.